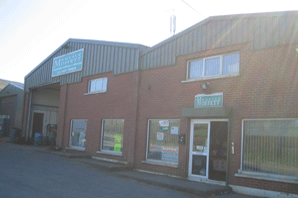 Moffett Engineering was established in 1945 by the late Cecil Moffett at Clontibret, Co. Monaghan, Ireland.

The Moffett family history has a strong tradition in the Clontibret business community.

Maurice's engineering supplies company is actually operating out of the original premises where his father started up in business some fifty years ago.

Maintaining the proud family link, Maurice decided to fill a niche he had identified in the marketplace by establishing Maurice Moffett Ltd around 20 years ago.

Offering a worthwhile service, the company has gone from strength to strength; gainful employment is currently provided for as many as eighteen individuals. We believe that through quality investment and best practice engineering, we deliver the benefits to you, our customer. With a complete understanding of what our customers demand and a management structure that is responsive to such demands, Maurice Moffett Ltd will remain at the forefront of CNC machining for years to come.